"Master Class" Premieres on OWN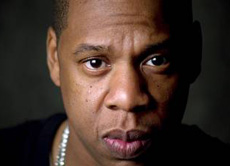 Happy New Year!   Hope that you had a great 2010!
Not only is today the first day of 2011, it is also the launch day of Oprah Winfrey's new venture with Discovery Communications — The OWN Network.  Tonight at 10pm, catch the premiere of "Master Class" the new flagship series that tells never-before heard stories from the people that you thought you new the best.  I cut a couple of episodes that will be airing later in the year, but for now enjoy tonight's premiere episode with rapper/entrepreneur Jay-Z.